Today it's my birthday!!! I'm 26 now and I'll spend this day with my family in Rome. As you well know, Luca's birthday was on 21st and so we decided to celebrate our birthdays together with same friends at home on 23rd! Here you are same photos of the dinner: everything is made by me, even the lovely birthday cake with the sum of our year and even the little bears. Unfortunately I'm not good enough to make such lovely cupcakes!!
Oggi è il mio compleanno!!! Compio 26 anni e trascorrerò questa giornata con la mia famiglia a Roma. Come sapere, il compleanno di Luca era il 21, quindi abbiamo deciso di festeggiare insieme con alcuni amici a casa il 23! Ecco alcune foto della cena: ho preparato tutto io, anche la torta di compleanno con la somma dei nostri anni e i perfino gli orsetti. Sfortunatamente non sono abbastanza brava da fare delle cupcakes così adorabili!!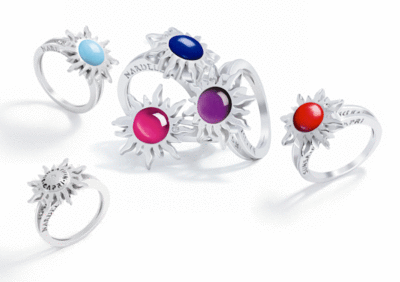 Please remember that comments will be considered valid only if posted on Nardelli Gioielli's wall on facebook!
Per favore ricordatevi che i commenti verranno considerati validi solo se postati sulla bacheca facebook di Nardelli Gioielli!